Source: January, 1938 Volume 1 Number 2, Page 29
We take a bow!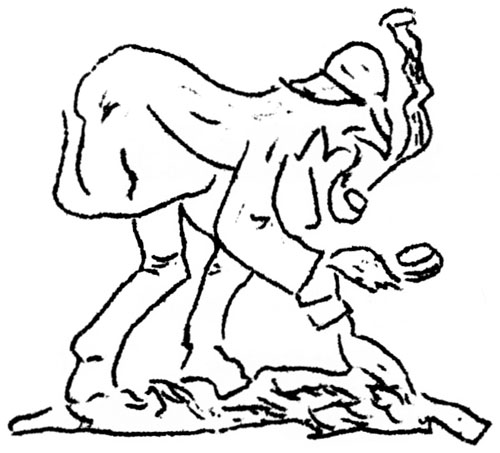 The initial issue of the Quarterly created favorable comment in various places. The Daily Local News, in its lead editorial November 20, said:
"In the Tredyffrin Easttown History Club Quarterly..... there is a definite movement to link up Revolutionary movements with the present ownership of land. That is, if readers know on whose farm, as owned at present, certain actions took place, that adds a home interest."
Chester County has been much criticized because of the alleged ignorance of many persons regarding those stirring affairs which made this ground sacred, through sacrifice of its citizens, and it is well that people should know about this, but the trouble is that most of us are too busy to inform ourselves. Suffice it to say with old Casper, 'It was a famous victory'."
After pointing out the part that the Schuylkill fords played in the "Paoli Massacre", the editorial continues:
"This is merely one point in a long and interesting story, indicating the change which has taken place in the contour of the country, and the great improvement in travel between that day and this. When young patriots grasp this fact they have acquired something worth while."
And John P. Croasdale, summing up the Club's work, says,
"The Tredyffrin-Easttown-History Club has for its purpose the findings, examining and recording the places, the people and their activities that have contributed to the history of the townships of Tredyffrin and Easttown in Chester County. This country is unusually rich in its history and traditions since the arrival of the earliest settlers from many European countries. The Quarterly, containing valuable papers and maps contributed by members of the Club, promises to become an extremely useful and interesting chronicle."
Professor John Dennis Mahonoy, head of the English Department at West Philadelphia High School, writes:
"The issue of your Quarterly is really very interesting. I had no idea how much there was to be known about that famous "Massacre".
Personally, what is far more important to me is its revelation of an awakened consciousness to the wealth of really important things that lie around us. This knowledge of the historic significance of their own neighborhood is one of the explanations of the quiet, but tremendous, loyalty of English people to their country. We talk a great deal, but do not know any too much.
May I also comment upon the fairness of your treatment of the incidents that are described in the 'pilgrimage'. We are not a big enough people to tell the truth about our history and not keep on referring to our wins as famous victories and our defeats as massacres.
On the whole, I think this is a very fine performance. I hope you folks who live among such long and unpronounceable names will keep it up. Then I shall have the privilege of continuing my education."