Source: October 1980 Volume 18 Number 4, Pages 123–127
Thomas Lacey Smith 1805-1875
In 1833, three of the four county elected representatives to the Pennsylvania State legislature were physicians: Thomas Lacey Smith, Wilmer Worthington and Samuel McCleane. [Note 1]
Dr. Smith and Dr. Worthington, interestingly enough, had also been medical students together in the town of West Chester from 1822 until they obtained their M.D. degrees from the University of Pennsylvania in 1825. Both men had been trained in the home of Dr. William Darlington from 1822-1825, just as the good doctor retired from national political life as a three-term Congressman — a retirement that was programmed by the process of gerrymandering that took Chester County away from Montgomery County and gave it to Lancaster County. The move ruined Dr. Darlington's chances of ever being elected to national office again, and so he returned to his home in West Chester and took on several medical students to teach in the ensuing four years, for there are no indications he taught after 1826. [Note 2]
Having enlarged his library considerably by astute purchases made during his sojourn in Washington, D.C., Dr. Darlington decided to raise his medical student fees in 1822 to $150.00, $50.00 more than he had heretofore charged for such a performance. [Note 3] Wilmer Worthington' s father, a prosperous tavern keeper, was glad to comply. As for fees to be paid by Thomas Lacey Smith, there were none whatsoever. Smith, you see, was Dr. Darlington's nephew by marriage, and his father, Thomas R. Smith, had just signed over his wife's inherited portion of an iron foundry named Ferrago Forge in New Jersey, to Dr. Darlington. [Note 4]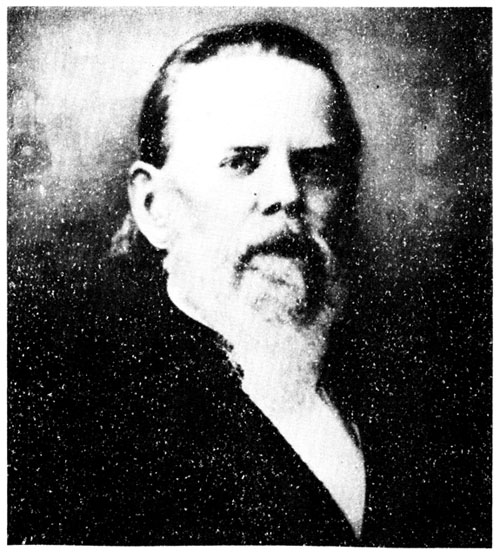 The bog iron industry of New Jersey has left huge cavernous holes in the ground which now, in this century, are to become a historical recreation of the famous "Double-Trouble Cranberry Bogs"; in the 1820's, it was on its last legs, and father Thomas R. Smith was apparently glad to be done with Ferrago Forge; for he himself owned Dover Forge, down the road just a few miles away, near Tom's River, New Jersey. [Note 5]
Young Thomas Lacey Smith, born in 1805 and outfitted by nature with a natural aptitude for the written word, dwelt with Dr. William Darlington for three years; and yet, so far, there is no evidence of mutual correspondence or even of the former student botanically contributing to the great Chester County herbarium that Dr. Darlington was amassing from 1820 on. On the other hand, though, Dr. Darlington also leaves us no record of Smith's fellow student, Wilmer Worthington; but Dr. Worthington eventually decided to remain in Chester County, whereas Thomas Lacey Smith, six years after his 1833 election to the state legislature, moved himself to the Falls of Ohio, influenced no doubt by his brother, Henry R. Smith, who was an earlier immigrant to that important and fast developing area near Louisville, Kentucky.
Smith attended lectures at the University of Pennsylvania School of Medicine and graduated in 1825, his inaugural thesis having been written upon An Account of the Typhoid Fever which Prevailed at the Almhouse in Philadelphia in the spring of 1824 offering sharp social insight into filth and squalor and poor care in the production of disease. [Note 6] Smith's unknown faculty reviewer found his work "interesting" but airy and "impractical"; but, of course, he passed him.
We do not know if Dr. Smith began, at this juncture, to practice medicine in Easttown Township and then shipped out in the China Trade, or began his professional livelihood immediately as a ship's surgeon and then returned to practice in Easttown Township in 1833 in time to get himself elected to the State Legislature. [Note 7] We surmise that he did the latter, i.e., shipping out promptly to sea upon graduation from medical school to earn money. It was a lucrative position.
In 1828, he had published, by R. Small in Philadelphia, a delightfully sarcastic, yet gently humane, The Chronicles of Turkeytown by Jeremy Peters; there being three parts to The Chronicles of Turkeytown: "A Dreadful Catastrophe", "The Amors of Dr. Post and Mrs. Peweetle", and "The History of a Tatterdemalion". Descriptive of village life and of the peripatetic British traveller examining it, The Chronicles of Turkeytown are authentic early Americana.
Small wonder, then, that after a stint at the legislature, learning law there very rapidly under pressure, and marrying Miss Ann Evans in the office of John Smith, Mayor of Philadelphia, in 1836, Dr. Smith and his new wife picked themselves up and moved west. Upon arrival in 1839 in Louisville, Kentucky, they were soon to be found making their living in the newspaper business, as part-owner of The Louisville Democrat. Dr. Smith tilted in print editorially with George D. Prentiss, editor of The Louisville Courier and a columnist for The New York Ledger. [Note 9] By 1844, going into law partnership with Ashbel Willard, who would become one of Indiana's most popular governors in the 19th century, Smith and his family had crossed the Ohio River into New Albany, Indiana, to settle there for his remaining 30 years. [Note 10] There, in the Hoosier state, Dr. Smith found such political favor so fast that, by 1847, he was a Supreme Court Judge of the State of Indiana! When the Supreme Court was reorganized, he lost his judicial seat and stepped down in 1853. [Note 11] Still remaining in law and politics in New Albany, he unfortunately lost everything in the infamous "bank frauds" of his time and retired to spend the remaining years of his life writing a text on law for laymen that saw three editions, and enjoying his friends and his family as well as practicing law — not medicine. [Note 12]
He died in January 1875 at the age of 70 — a Spiritualist — and is buried in a New Albany, Indiana graveyard. [Note 13] His portrait is in the possession of the Supreme Court of the State of Indiana in Indianapolis.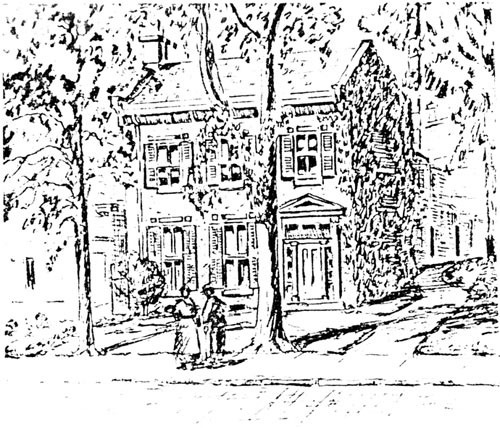 He wrote many books in his lifetime and certainly wrote many anony­mous pieces for his Louisville newspaper, but these items are as yet uncatalogued. [Note 14]
We are left with a written thesis, a novel, a published grouping of court cases, and a text on law for laymen. [Note 15] His newspaper writings were never collected, as were those of his adversary, George Prentiss, yet his wife saw his popular law text through two posthumous editions.
Thus Thomas Lacey Smith, 1825-1875, who was born in Philadelphia and who died in New Albany, Indiana, M.D. University of Pennsylvania 1825, and who practiced briefly in Easttown Township, stayed in medicine just 14 years and then walked out into life as a lawyer and a politician — a remarkable transformation. [Note 16]