Upcoming Meeting
---
At our public meeting on Sunday, February 21, 2010 the featured presentation was:
Mines and Minerals in the Great Valley
by Ron Sloto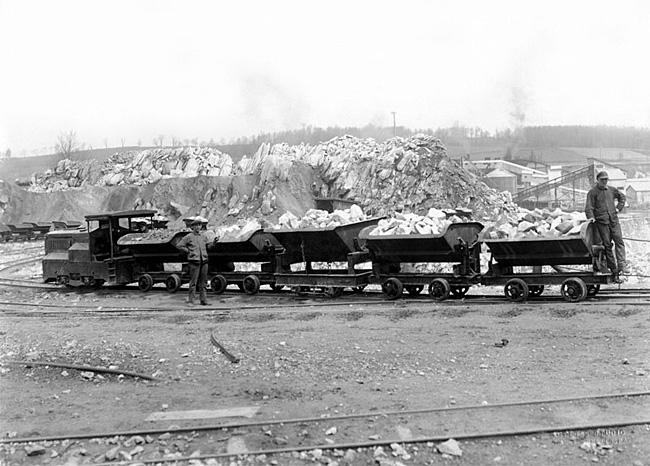 Limestone quarrying operations at the Warner Company
Cedar Hollow, PA, 1924.
Courtesy of Robert Devaney
Ron is the author of the recently published compendium Mines and Minerals of Chester County, Pennsylvania, the result of thirty-five years of research, combining the author's love of history, geology, and mineralogy.
Ron's presentation covered the history of the iron mines and limestone quarries in the Great Valley area of Tredyffrin and eastern East Whiteland Townships.  
Prior to his current employment as a hydrogeologist with the Chester County office of the U.S. Geological Survey, Ron worked for the Warner Company in Cedar Hollow, and he described his unique experiences working at that quarry.
Ron brought copies of his excellent book for sale at the meeting, and signed copies for all those who asked. More information on Ron's book is available on his web site at www.rasloto.com/book