Past Meeting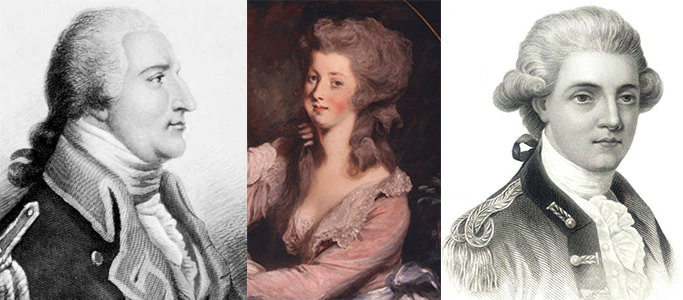 Benedict Arnold, Peggy Shippen, and John André


Tales of Intrigue: Benedict Arnold, Peggy Shippen, and John André
by Arch Hunter
The 1777–1780 story of the relationships between Arnold, Shippen, and André is fascinating tale of love and intrigue. In an engaging classroom style, Arch Hunter told us about the downfall of one of America's greatest generals of the Revolution. General Benedict Arnold was once labeled as "America's Hannibal" and Washington's "Fighting General." We will learn how Arnold's second wife, Peggy Shippen of Philadelphia, and British Army officer Major John André influenced Arnold to become a turncoat to the Patriot cause by handing over the plans for West Point and having George Washington captured.
This presentation was held at the Easttown Library & Information Center in Berwyn, PA on Sunday 17 February 2019, starting at 2 pm.
Arch Hunter earned a M.Ed. from Eastern University and recently retired from a 25-year teaching career at Marple Newtown High School in Newtown Square. Arch is also the Director of Graduate Programs at The Freedoms Foundation in Valley Forge and is a host of WFYL AM 1180 "Our American Heritage" radio program heard 9-9:30 am on Saturdays. He also serves on the Board of Directors of the Paoli Battlefield Preservation Fund.
Married to his wife of 29 years Melissa and the father of 24 year old twin sons, Arch is a big-time Eagles, Phillies, and Sixers fan, and an avid "duffer" on the golf links.
Page last updated: 2020-03-16 at 15:18 EDT
Copyright © 2006-2019 Tredyffrin Easttown Historical Society. All rights reserved.
Permission is given to make copies for personal use only.
All other uses require written permission of the Tredyffrin Easttown Historical Society.