Past Meeting
This online Society meeting was held at 2:00 p.m. on Sunday November 8, 2020
co-sponsored by Tredyffrin Public Library as a Zoom webinar.
Linked video recording below
A Salute to Our Local Veterans
by Bart Van Valkenburgh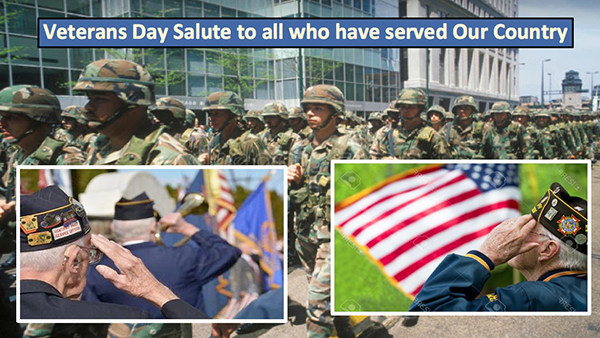 Veterans Day program 2020


This presentation focused on some of the veterans from our area, as well as many of the veterans organizations active in supporting and recognizing the service to our country by these citizen soldiers. Bart shared stories about local veterans, some famous and many not so famous, beginning with Sgt. Andrew Wallace who first served in the French and Indian War, and leading on to vets who served in more recent times.
The program told the stories of a dozen local military veterans in conjunction with a collection of photographs of their interesting and sometimes heroic military and public service careers. Participants joining Bart online might have recognized some of our fellow southeast Pennsylvanians and celebrate our veterans and their service to our country.
Bart Van Valkenburgh is Vice-President and Program Chair of Tredyffrin Easttown Historical Society, and a US Army veteran of the war in Viet Nam. He has presented several interesting programs for TEHS including "A Seven Year Old Remembers", "Main Line Gas Stations" and "Greentree the Town that Never Happened." He is both a compelling speaker and methodical researcher, and his programs are always well-received.
---
Presentation video recorded from the Zoom webinar and available on the Tredyffrin Libraries YouTube channel
(Access link: https://www.youtube.com/watch?v=hHG6voVsMk4)