Past Event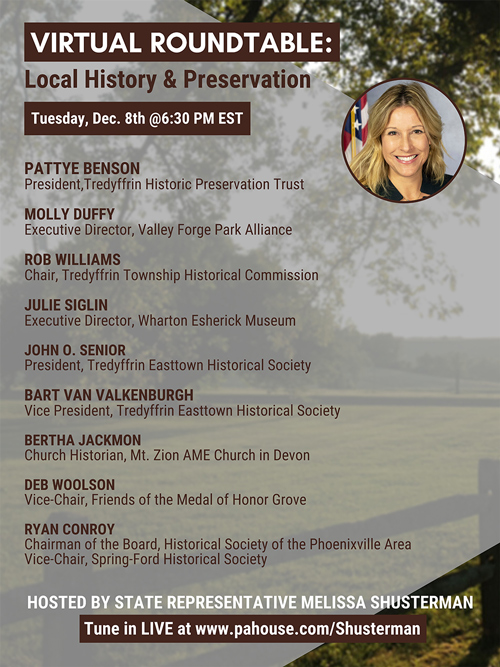 Virtual Roundtable on Local History & Preservation
Tuesday, 8 December 2020
starting at 6:30 p.m.
Society officers John O. Senior and Bart Van Valkenburgh joined leaders from other local historical organizations in a Virtual Roundtable on Local History & Preservation, hosted by State Representative Melissa Shusterman.
This event was intended to provide an introduction to, and overview on, the various historical organizations and resources in our area.
The event was streamed live on Rep. Shusterman's website at www.pahouse.com/Shusterman
---
---